Regular price
$59.95 USD
Sale price
$34.95 USD
Unit price
per
Sale
Sold out
Free Shipping

Easy Returns

24/7 Support
Get your children a front-row seat to the future of play! 🤖
Look, Mom! No remote control! 🖐️
Jupiter 2.0™ is a revolutionary hand-controlled flying orb with Cool LED Lights that floats through the air at your command, then returns to your hand like a boomerang, no extra device needed! A toy that will make your children steal the show and stand out among their peers 😎
It leads a new wave of playthings that puts your children in the driver's seat so they can experience the heart-pumping adrenaline of taking control and pushing beyond their limits to do things they thought were impossible!
Why will Jupiter 2.0™ be your children's absolute favorite toy in 2022 and beyond? 👦👧
FLIES WITH THE POWER OF THEIR HANDS 🛸
Jupiter 2.0™ lets them unleash gravity-defying movements with the power of their hands only – no remote needed! They can let it go and watch it fly before elegantly returning to their hands like a boomerang! How cool is that!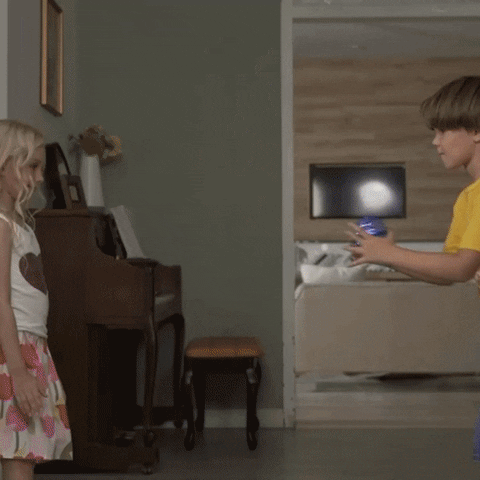 EASY TO USE 👶
Push the power button, hold Jupiter 2.0™ upright, and then shake to start. It's that simple!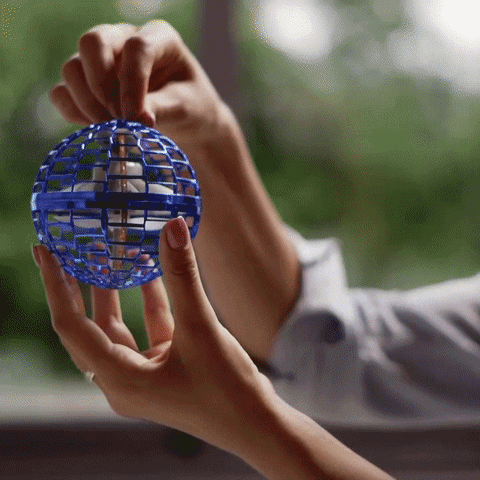 ENDLESS AMAZING STUNTS & TRICKS 🤸‍♂
They have the power to master 10+ tricks like The magic takeover, The blaster, and The takedown (See the trick guide below). They can also use their creativity to create their own unique way of playing, as different throwing angles and speeds will result in different flying routes and effects. How fast are they going to master all the tricks?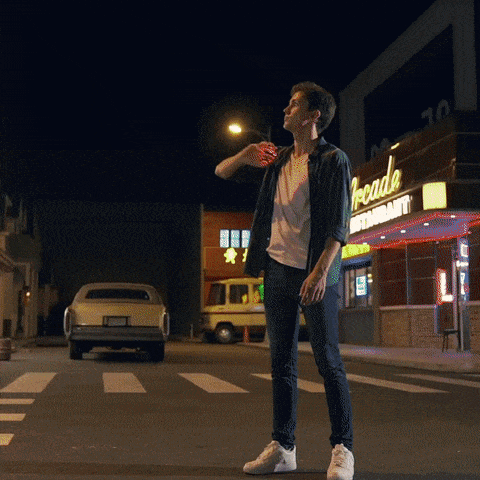 LIGHTS UP IN THE DARK 💡
Neon LED lights lining outside and inside of Jupiter 2.0™ make it cooler, eyecatching, and extremely fun to play with at night.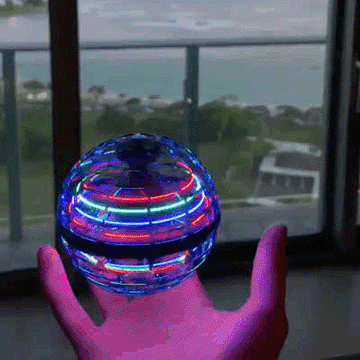 USB CHARGING 🔋
Jupiter 2.0™ is compatible with multiple USB charging options (by computer, power adapter, mobile phone, power bank, etc). The indicator light comes on when charging and goes off when fully charged. A quick charge of 25 minutes is enough to give your Jupiter 2.0™ a full 10-15 minutes of pure flight time.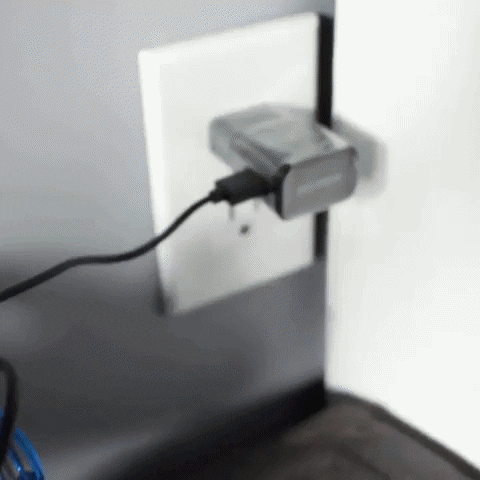 LIGHTWEIGHT AND DURABLE 💎
The protective shell is made with high-grade ABS material which is sturdy, drop-resistant, lightweight, and flexible making it able to withstand countless crashes.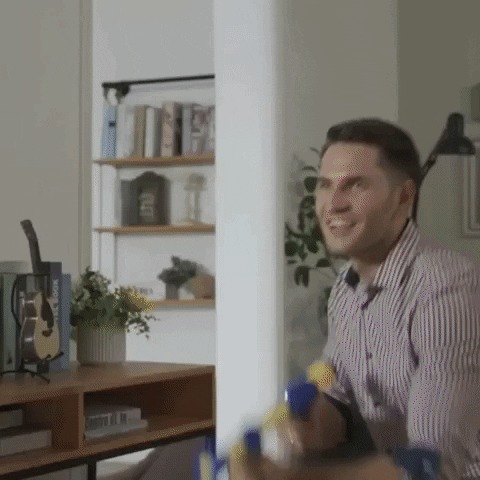 SAFE DESIGN 👌
The propellers are safely concealed within the ball's durable protective shell, making Jupiter 2.0™ completely safe for children to play with, and leaving no risks that they may get hurt by its blades.
ANYTIME, ANYWHERE FUN! 🏡
Your children won't need a lot of space to make their hand-operated drone take off. It is easy to control anywhere and designed to work indoors as well as outdoors. It's a simple way to learn the basics of physics and aerodynamics while having a blast!
HOW TO USE? 👨‍🏫
WHAT WILL BE INCLUDED IN THE PACKAGE? 📦
Flying Ball
USB Cable
User Manual
FAQs 🤔
Q - What is the appropriate age for playing with Jupiter 2.0™?

A - Adults and children from 5 years old and up can safely have fun with it 
Q - Does it need a remote?
A - No remote needed. Simply push the power button and then shake to start. It's that simple!
Q - It is safe for soft hardwood floors or will it scratch them?
A - The round shell is made of durable flexible plastic, making it perfectly safe for your floor and walls. It is also super lightweight!
Q - Is it noisy?
A - Not at all! The built-in engine is powerful yet quiet, making Jupiter 2.0™ a pretty quiet toy to play with
Shipping

DELIVERY TIME ⏳

We do our best to process and ship all orders as soon as possible. Most orders are processed within 2-3 business days.

We're proud to offer FREE Worldwide Tracked & Protected Shipping for all orders.

Region
 Free Tracked & Protected Shipping
Delivery Time
United States
✅
7 - 10 days
United Kingdom
✅
7 - 10 days
Europe
✅
7 - 12 days
Oceania
South-East Asia

✅

10 - 15 days
All other countries

✅

10 - 20 days

Any items not received within 8 weeks qualify for our full refund or reship guarantee 🌟

SHIPPING CONFIRMATION 📦

A shipping confirmation is emailed to you as soon as your purchase has been shipped, which will allow you to track the status of your shipment

SHIPPING INQUIRIES 📩

Please direct any shipping related inquiries to hey@dailyprestige.com
Returns

If it doesn't work for you, it doesn't work for us 🐼

We're proud to offer a risk-free 14 days money-back guarantee

Not satisfied with your order? No problem! We offer free exchanges and returns within 14 days of delivery. Just follow our money-back guarantee protocol to receive a full refund.

Please check our full Return / Exchange policy here

Have a question? Please direct any inquiries to hey@dailyprestige.com
View full details